Latest Trends in Blogging You Must Know
2 min read
Bloggers have been given priority currently, as they have the power to either make a sale or break a sale. Everyone wants a review before purchasing anything or visiting any place. Blogs are a great way to give insight to people. Best blogs can be written if you know and follow the latest trends with the crowd. People not only look for blogs that are popular but also look for the type of content in it. These trends are not meant to be constant. They will evolve with people. A few trends are as follows.
Increase in online population
Even though the numbers don't matter, it does reflect the crowd for bloggers. More than 4 billion out of the 7.5 billion people are available online.
Brands focus on Blogging
Approximately 55 percent of the companies affirmed that they were prioritizing blogging as their top priority to reach out to masses and keep the customers and other shareholders informed.
Going live
The efficient way to include video in your blog is to go live. The probability of sales is higher when people watch these live videos on your blogs and would also pay to watch you live on video.
Interactive content.
Everyone likes it when you interact. Blogs also are a great way to interact. Interactive blog posts attract readers on a large scale and can include anything from the quiz, survey, and infographics.
Personalize content
Every one of us needs content that is relevant to our problems and provides the necessary solutions to solve them. It doesn't mean that you need to write blogs for a single person, but rather can write it for a target group of your choice.
Focus on trust
There is so much fake news on the internet getting everyone irritated and eventually ends in losing the trust of the information available online. Thus as a blogger, you can focus on bridging this gap and try to build and maintain trust with your readers.
Optimize your posts for visual search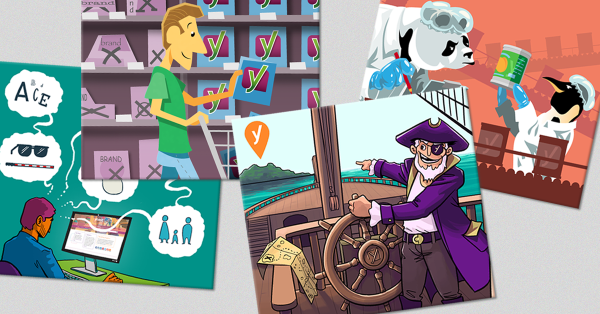 Internet users are loving voice searches as well as visual searches. Google lens and Pinterest's Lens – these tools are a worthy learn. These tools help people to take pictures of their interest and eventually find their way to your blogs.
Innovation and creativity are always on the rise among bloggers and users. The millennial is all over the internet and they don't like being the same. So have the heart of constant learning and you will be able to come up with many more trends.